Licence management page
When an order has been successfully placed for another person (i.e. if This order contains courses for other people was marked yes) the following page will appear: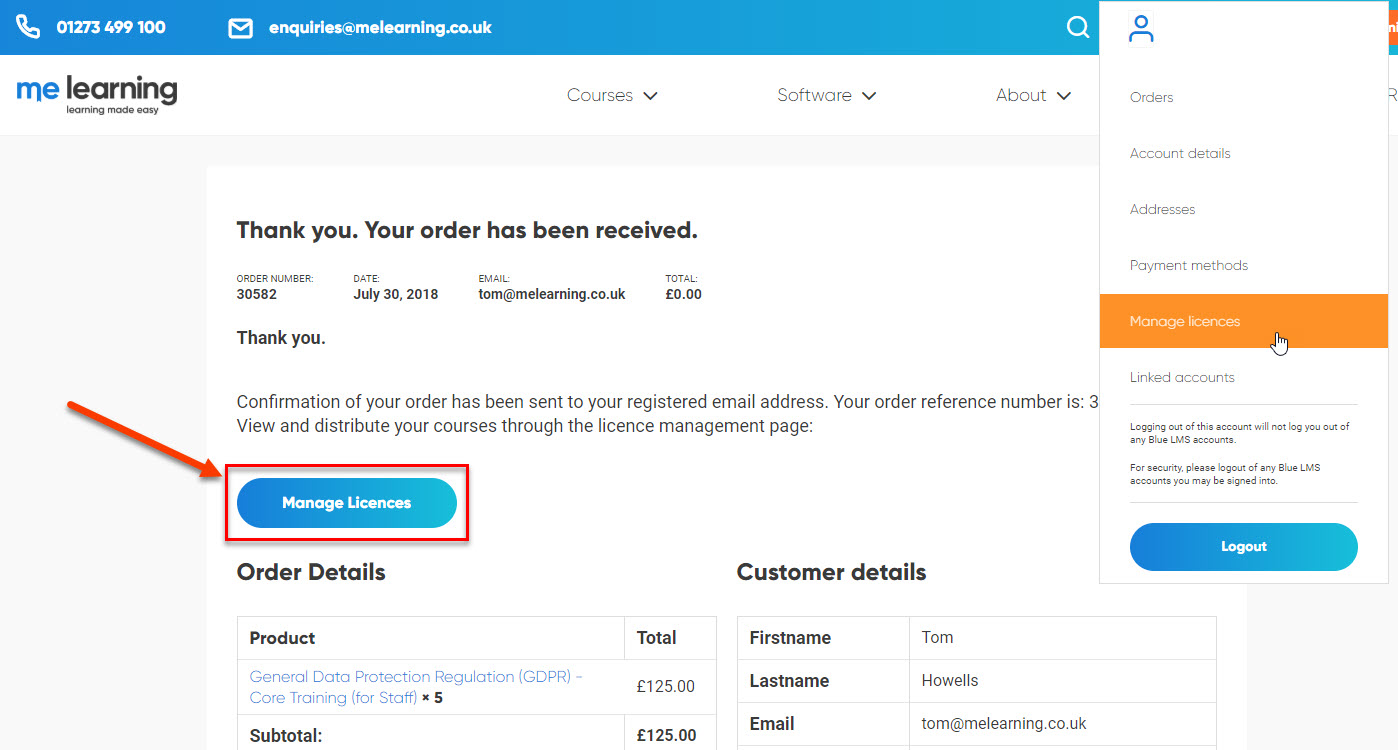 Click on the blue Manage licences button on the confirmation page or navigate to Account > Manage licences to access the licence management page.
To group the learners add an organisation by choosing the relevant Organisation type from the drop-down menu and entering the Organisation name. The privacy policy URL (optional) will display when a learner accepts a course licence:

Assign a licence to a user
Below the organisation section there is a table listing all available licences. To use a licence click Assign in the action column:
Enter the licence recipient email address (avoid using shared addresses) in the box then click Continue. The licence status will update to pending and an invitation email will go out to the recipient:
When a licence is pending the invitation email can be re-sent (by clicking on the Resend button in the action column) or it can be cancelled (by clicking on the Cancel button).
The invitation email will contain further instruction on how to accept the course licence (for more information on this see Accept a course licence). Once accepted the user can sign into their training account to access the course online. The status in the licence management page will update to Redeemed.
VAT Invoices
VAT invoices can be downloaded as a PDF from the orders page. You can get there by click on the person icon and selecting orders.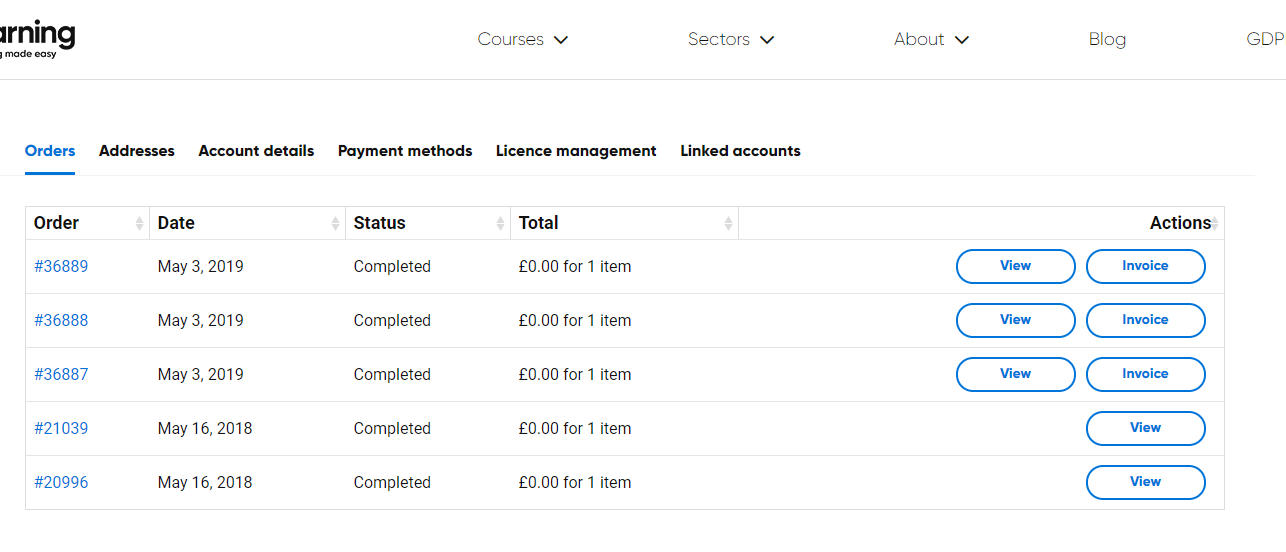 Under the Actions column is the invoice button. Clicking this will download a PDF of the VAT invoice for you to print or save.