Overview
Blue LMS contains a large number of default email templates which relate to different functions of the system and are arranged into categories.
There are many instances where user interactions (or inactivity) will trigger system generated emails. It is possible to customise default email templates. Additionally, custom email templates can be created
To view the email templates within the system, access Manage email templates within the Communication menu.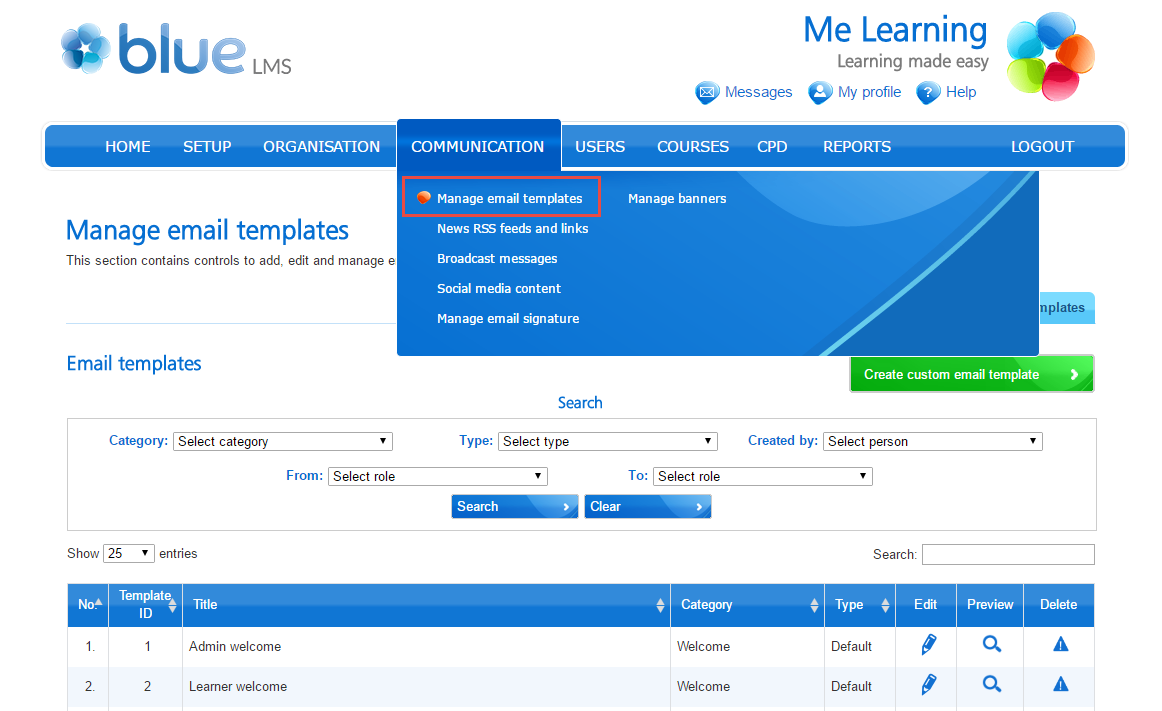 Editing email templates
To find an email template, use the search filters to narrow down the number of templates displayed on screen then select the edit icon to begin editing the chosen template.
Template details: The template title, description and category can be edited.
Sender details: A new email sender can be chosen. Email senders can be added or deleted from Manage email senders within the Setup menu.
Recipient's details: It is possible to choose users who have system roles to be CC'd into the email (direct appraiser, course approver, user approver and course assessor).
Specific learners, administrators and external email addresses can be CC'd into emails.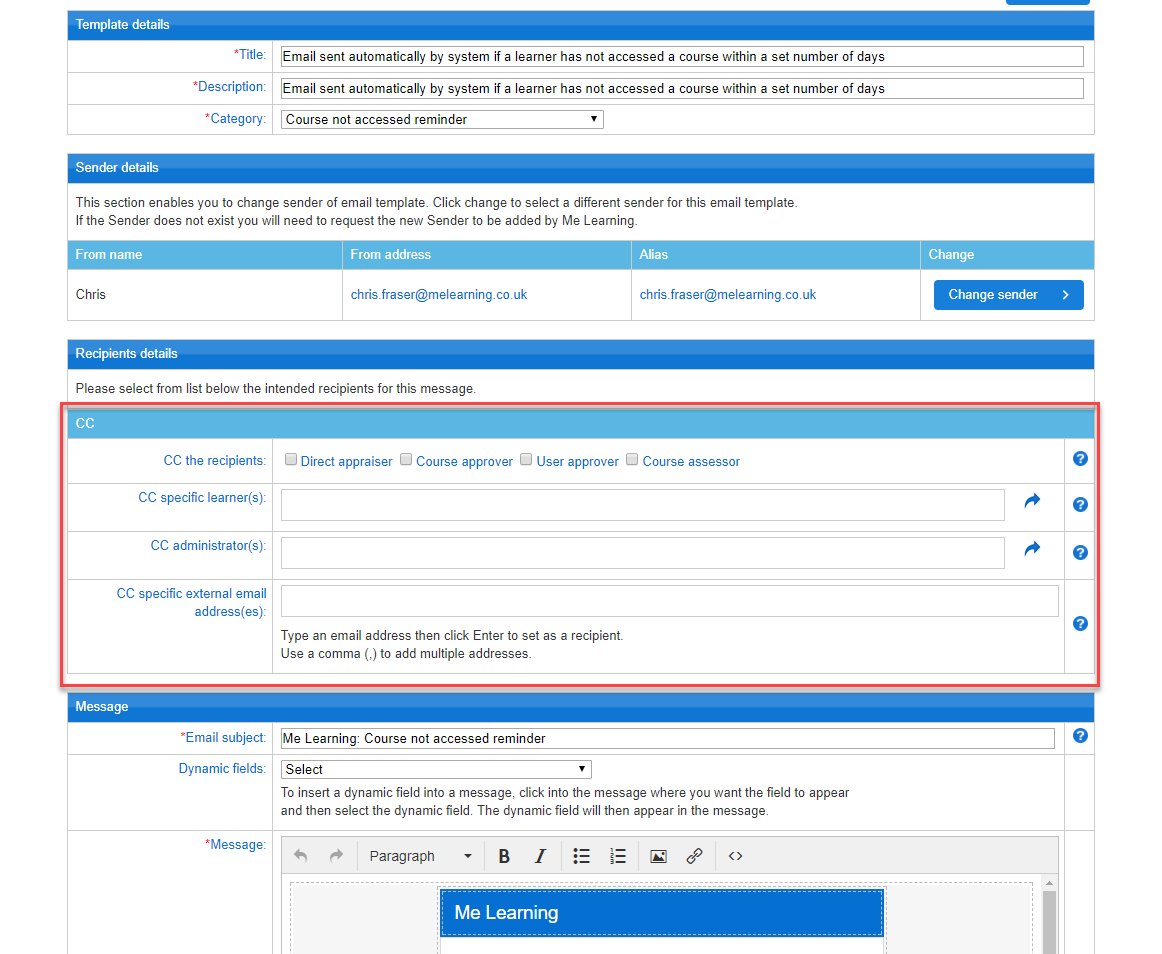 Dynamic fields: Dynamic fields such as user's first name or full name, the site name and email signature can be inserted into the body of the email.
Message: The body of the email can be edited, styled and text changed using the WYSIWYG editor or by editing the HTML code which can be accessed through the Tools menu.
Attachments: Learner's certificates can be attached to email templates, this is only relevant for course completion templates.
Files can be attached to email templates by selecting the paperclip icon.