Administrators who have access to the Manage users area are able to view learner accounts, and log into them through this screen.
This can be particularly useful for testing courses or changes made to the system.
To access a learner account:Access Manage users from the Users menu.
Search for the required user account using the learner filters.
From the list produced, select the Login icon from the far right column.

The administrator will now be logged into this learner account.
At the top of the screen a light red box is displayed.
Note: You must click this box to exit back to the admin page. Failure to do this can cause a system error leaving you having to close your browser down and reload the web page again.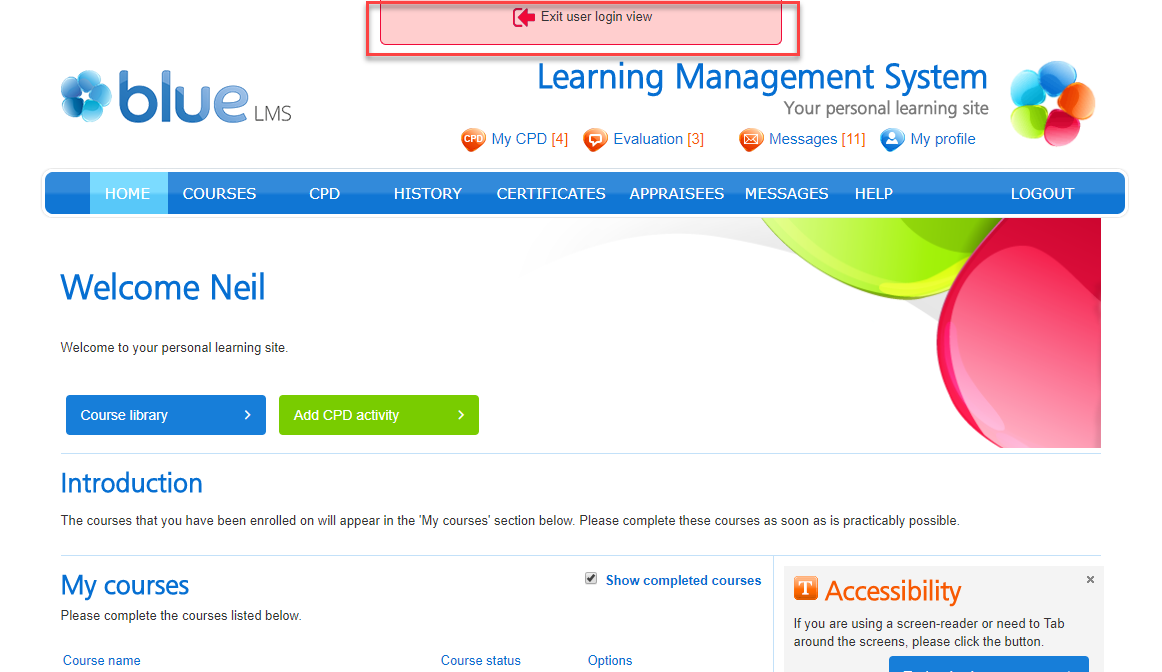 Clicking this will log the administrator out of the learner account and they will be returned to the Manage users screen.